Following the appearance of Huayi's "gorgeous dress" at the Canton Fair from April 15 to 19, during the same period, the Shanghai Hotel Exhibition, which was closely prepared by Huayi, also shone in the New International Expo Center of Shanghai from April 25 to 27.

Shanghai Hotel Exhibition is the Shanghai International Hotel Engineering Design and Supplies Fair, which has a total scale of 220,000 square meters and attracts more than 2,500 exhibitors and more than 150,000 professional buyers. It is the first decorative design event for hotels, convention halls and other commercial spaces in China.
As a supplier and service provider of star-rated hotel lighting engineering, Huayi has always provided professional and efficient lighting solutions for many star-rated hotels at home and abroad. At the Shanghai Hotel Exhibition, Huayi exhibited the latest products such as large-scale non-standard engineering decorative lights, commercial lighting, outdoor lighting and so on. It used innovative design to "absorb powder".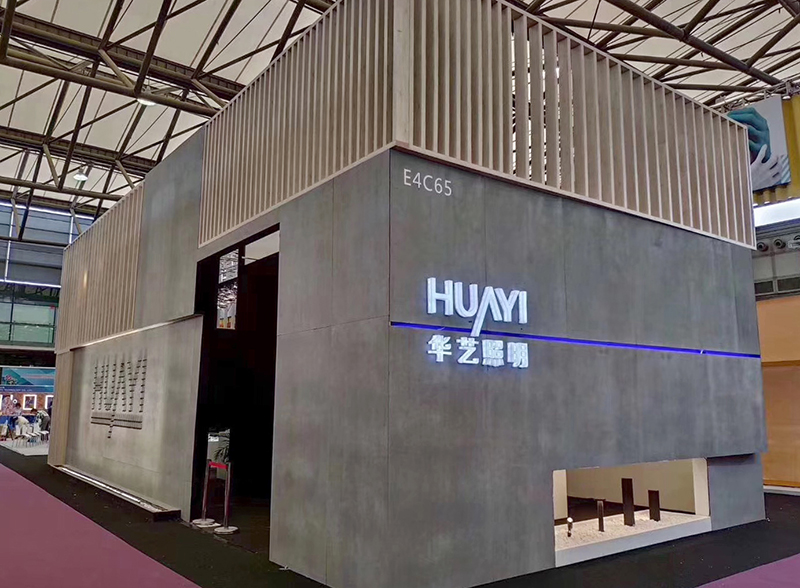 Below,
Huayi takes you on a journey of "seeking light" in Magic Capital.
Explore the infinite charm of the world of light and shadow.


The number of Huayi Exhibition is E4C65. The Pavilion creates a flow space with a sense of hierarchy through the interweaving of points, lines and surfaces. Huayi draws inspiration from lamps and lanterns, and uses a component of the new product Glock series to arrange and assemble Huayi LOGO in a small way. Under the reflection of wall lamp, the light and shadow effect is strong.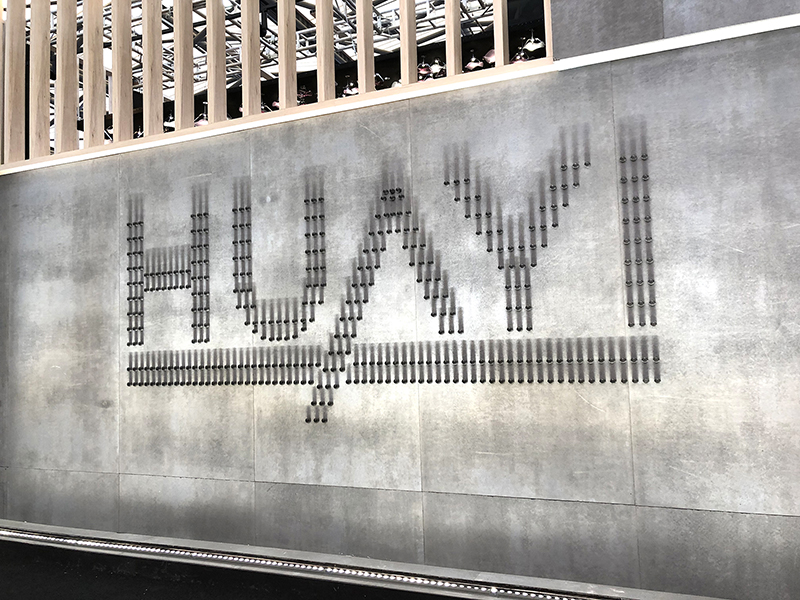 Technology Collision Art
Innovation Lights Life
In the exhibition hall of Huayi, the most striking thing is the self-designed series of Engineering lanterns called Flower Dance. This set of lanterns, Huayi uses mature control technology and production technology, not only shows the dynamic beauty of lotus blooming and closing, but also reveals the delicate and gentle posture of peach blossoms.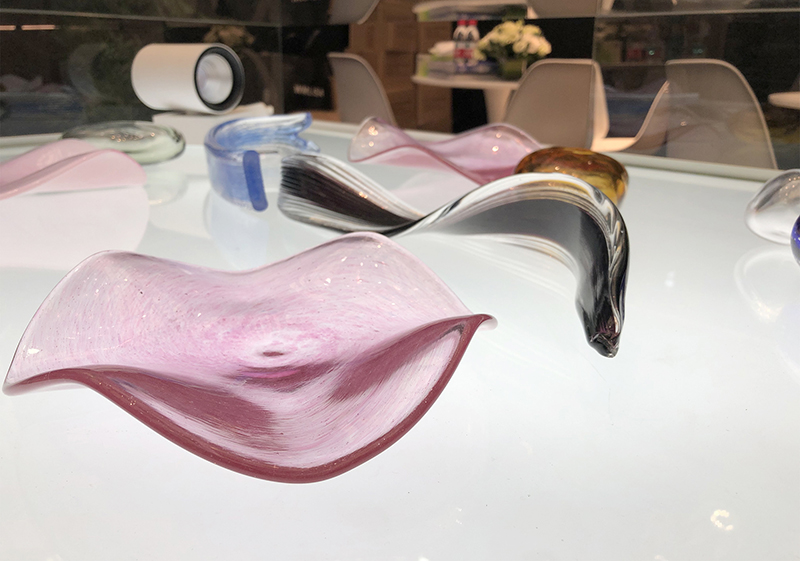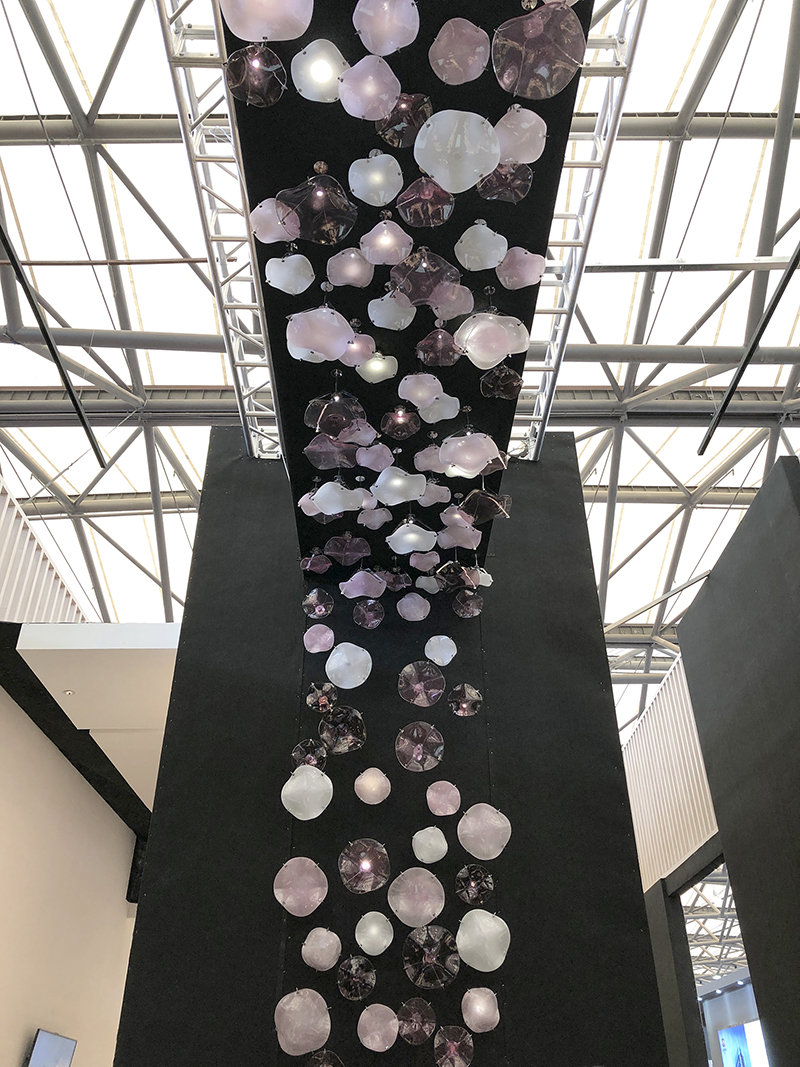 The peach flower lanterns in the flower dance series consist of 159 peach petals, scattered on the ceiling and wall of the exhibition hall. Through the conversion of the lights, and then integrated into the animation program of Chinese art design, gradually unfolding a beautiful scene of "peach flowers are limping away, there is no other world than human".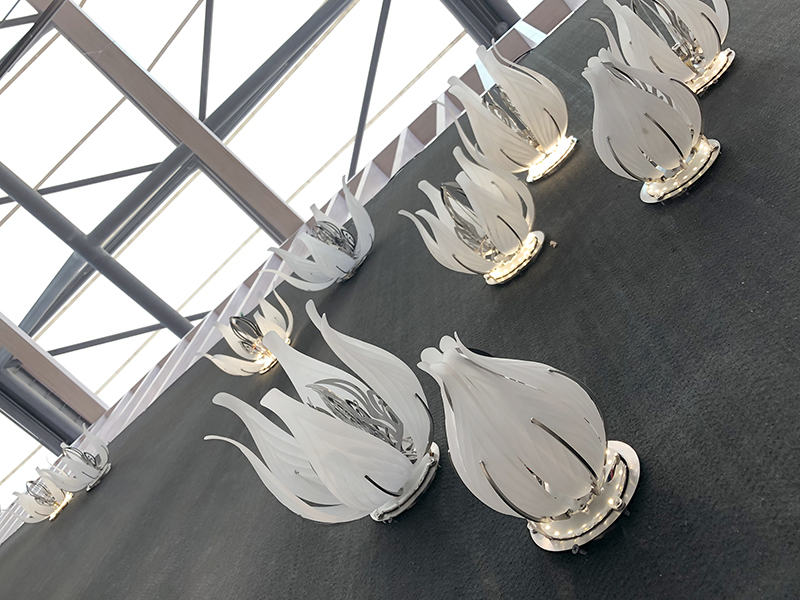 Lotus lantern is the highlight in the flower dance series. It combines the creative design and lighting application ability of Chinese art. This set of lotus lanterns, Huayi static into dynamic, adding custom-made mechanical opening and closing components to ensure that it is set up with the program, blooming and closing regularly, while adding light source, one light and one dark, conveying the artistic design connotation of the interaction between light and nature.
Independent innovation products have won high praise
Several new products of Huayi commercial lighting appeared in the Shanghai Hotel Exhibition. The new product's versatility and practicability have won the hearts of the people and received frequent praise from customers. Huayi exhibits the latest series of hotel interior lighting products, including M16 series, Glock series and Gatling series.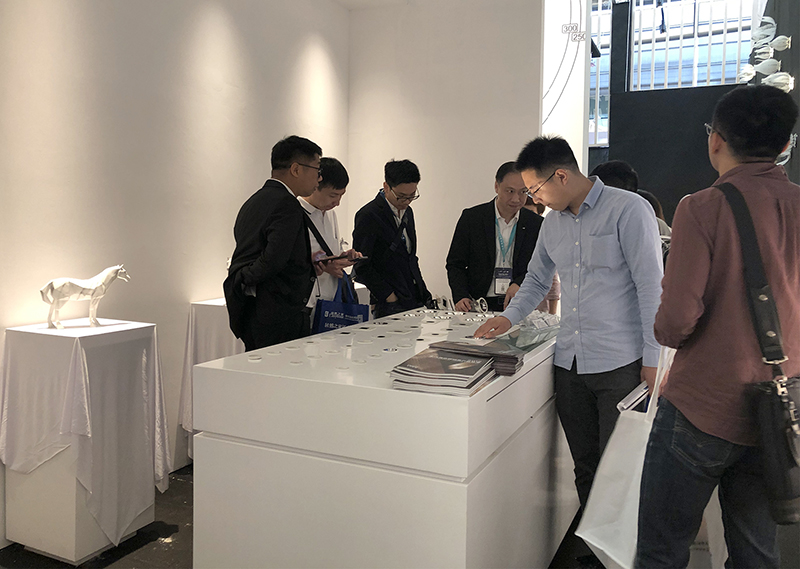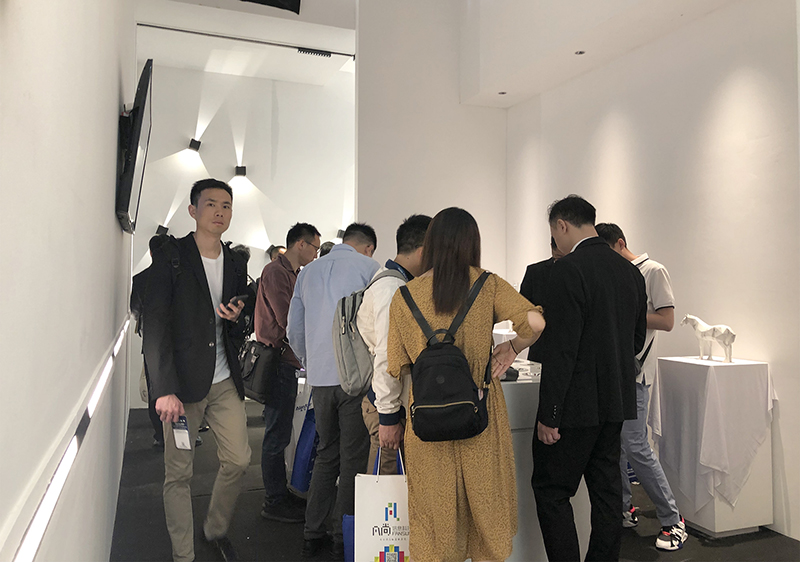 Among them, M16 series and Glock series of hotel lighting have various appearance, wide application range, precise light control, provide a variety of opening sizes, beam angles and power, fully adapt to the lighting needs of different space scenes.

After continuous testing, upgrading and adjustment, the Gatling series has achieved good beam control capability. The series of products are installed in the state of being far away from the wall and flat, which can form a larger deviation. All the light deviates from the wall at a large angle and illuminates the wall precisely. The overall effect of the light is very uniform and soft.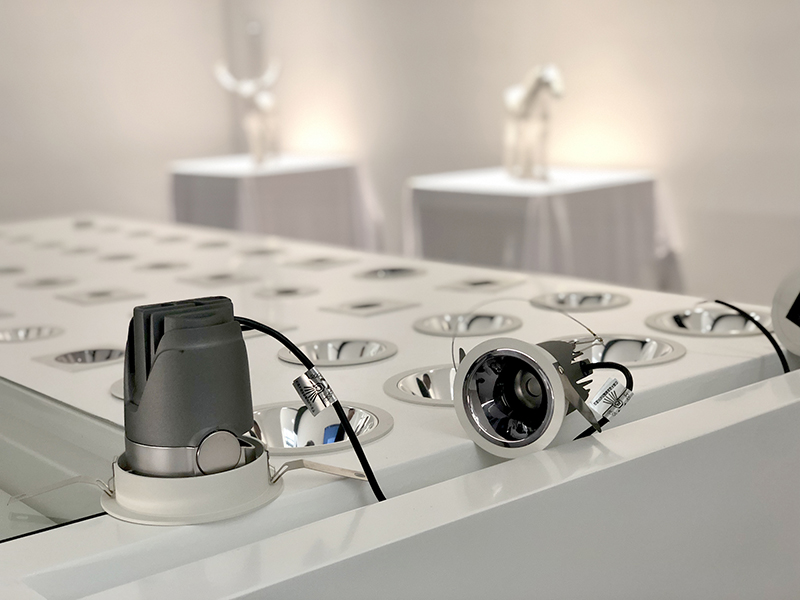 In addition, Pandora series, as a star product of Huayi commercial lighting, has maintained a high market heat since its launch. Pandora series mainly electrifies through the track, and then freely combines all kinds of guide lights, line lights, strip spotlights, etc. to meet all kinds of occasions such as meeting rooms, KA, office and so on.


A series of exquisite sculptures featuring showrooms
Outdoor lighting products continue Huayi's pursuit of excellence in quality and light efficiency. Whether wall lamp, lawn lamp or mud lamp, they all focus on creating a unique exhibition field in which light and plant form, light and architectural space are mutually expressed through scene display.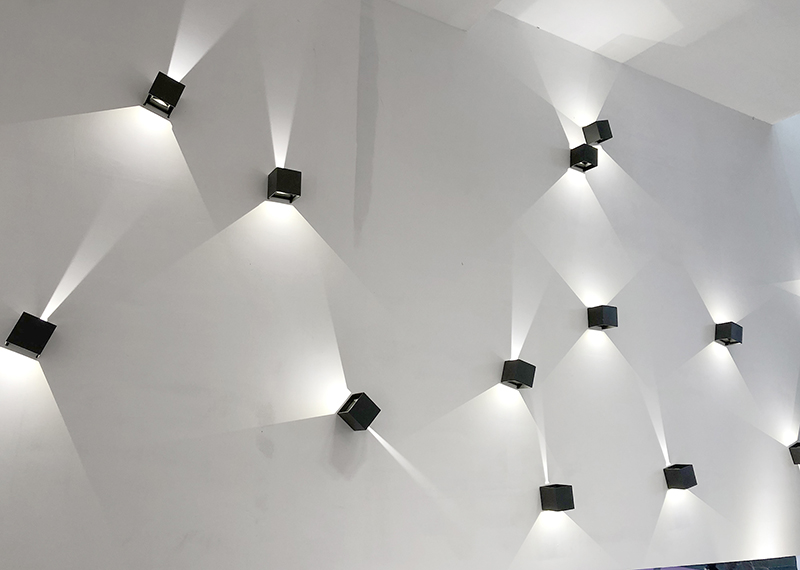 Lighting engineering has always been a beautiful business card of Huayi, and hotel lighting engineering is an important part of this business card. In view of hotel lighting products, Huayi actively strives for change, constantly develops and innovates, and strives to improve the hotel's comfort with high-quality lighting, creating a unique lighting environment for the hotel.