On the afternoon of June 10, a highly regarded lighting industry event was held in Huayi Square. The event was sponsored by Big Lighting Platform, Organizing Committee of Top 100 List and China (Hardware) Communication Channel Alliance. At the event, the "Top 100 Chinese LED Lighting Industry in 2018" and "Top 10 Chinese Lighting Industry Brands in 2018" were announced.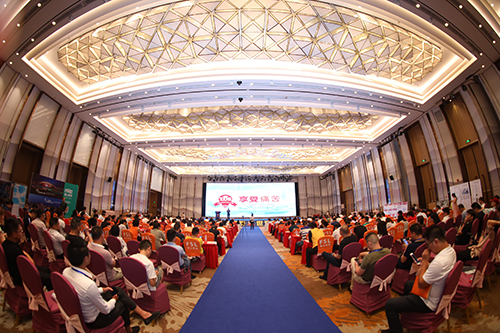 With strong brand influence and prominent industry status, Huayi has won the title of "Top Ten Brands of China Lighting Industry in 2018".
It is understood that "the top ten brands of lighting industry in China in 2018" is a "vane" to understand the brand development of lighting industry in China through comprehensive consideration of more than ten indicators, such as sales performance, network coverage, number of product patents, brand exposure, market activity, consumer awareness and so on.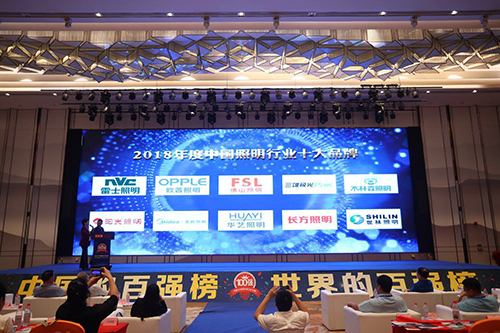 Over the years, Huayi has maintained a continuous upward trend of development, and has taken root in China and stepped into the world on a solid foundation. As a well-known lighting brand at home and abroad, the strength of Huayi brand has been confirmed again with the award.


In 2003, Huayi was awarded the title of "National Inspection-free Products".

In 2006, Huayi was awarded the title of "Product Quality Exemption Certificate" and "China Famous Brand Product".
In 2016, the State Administration of Quality Inspection and Quarantine (AQSIQ) awarded Huayi "China Export Quality and Safety Demonstration Enterprise".
In August 2018, the value of Huayi brand evaluation reached 16.80 billion yuan.
In December 2018, Huayi won the title of "China Lighting (Lighting) Industry Leader Brand in 2018".
In March 2019, Huayi won the "Annual Innovative Brand".
In April 2019, Huayi won the "Best Hotel and Commercial Space Lighting Brand Award".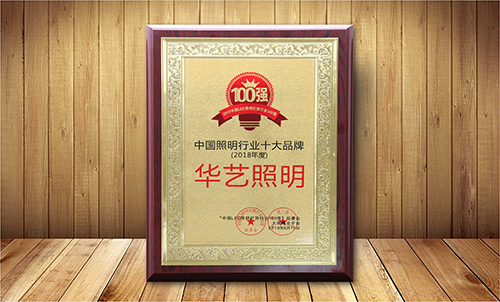 In the future, Huayi will continue to accelerate brand building and product research and development, adhere to the quality, speed, innovative business philosophy, through comprehensive quality management, not only output perfect products, but also output quality services. With professional lighting, advanced technology and excellent team to build Huayi brand, early realization of the "global integrated lighting leading brand" business vision.